–
Disclaimer: It is design week and I hope I will be able to articulate myself well in these posts. Due to my high energy and overall excitement about the events, these posts may seem a bit over the top, full of emotions and as a whole… will probably contain a ton of exclamation marks. Let's just say… you have been warned.
(This coming weekend, you can expect a full video recap and video clips from each day on my YouTube Channel! Follow me on twitter & instagram – I will post the link there when it is posted! Or subscribe to my channel to see it first! In the mean time, I will be blogging here all week!)
Read my other Design Week Portland posts here!
–
It is Sunday now and I wrapped up Design Week on Friday evening with the WeMake Celebrates Party!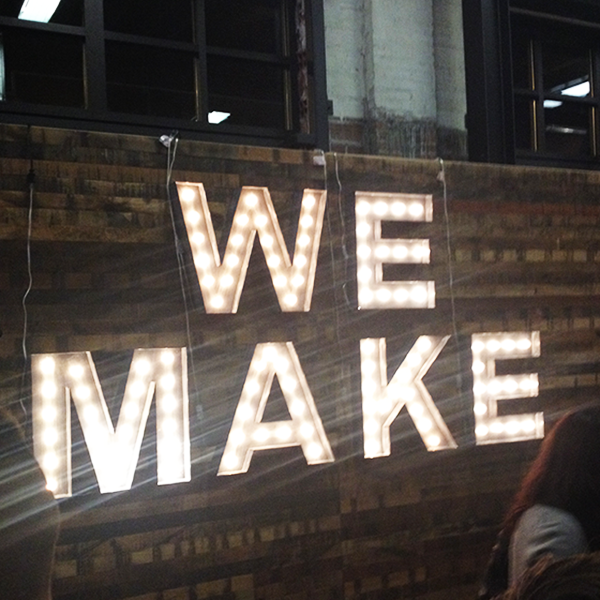 The WeMake party for Design Week is filled with little activities for you to do (In my video, which will be posted soon, shows some of that), delicious local beer, music from a local high school, and an auction of hand crafted bird houses by select makers to support arts and music education. Pretty awesome!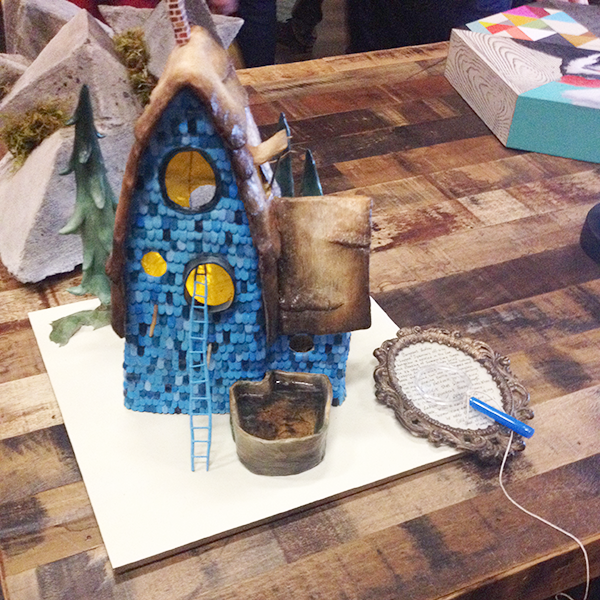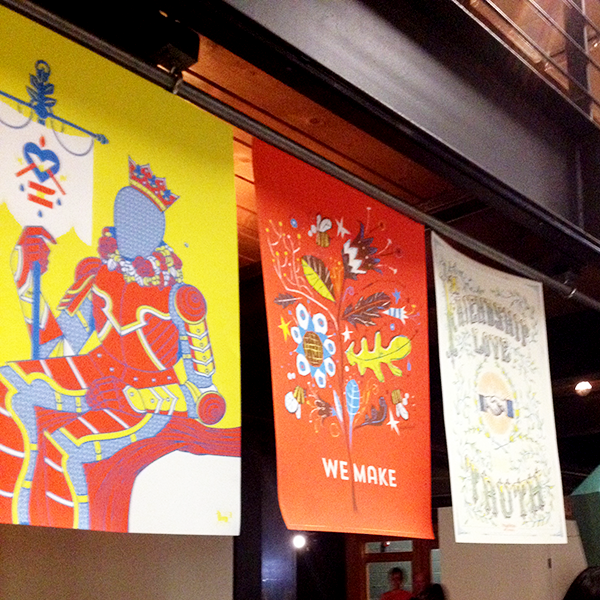 They even had posters you could buy, that were made by specially invited designers. Their only rules for this project were to only use Red, Green and Blue colors in their piece at a certain dimension.  I would love to one day be invited to work on a project like that! I bought the one at the end… I cannot wait to make it part of my home decor!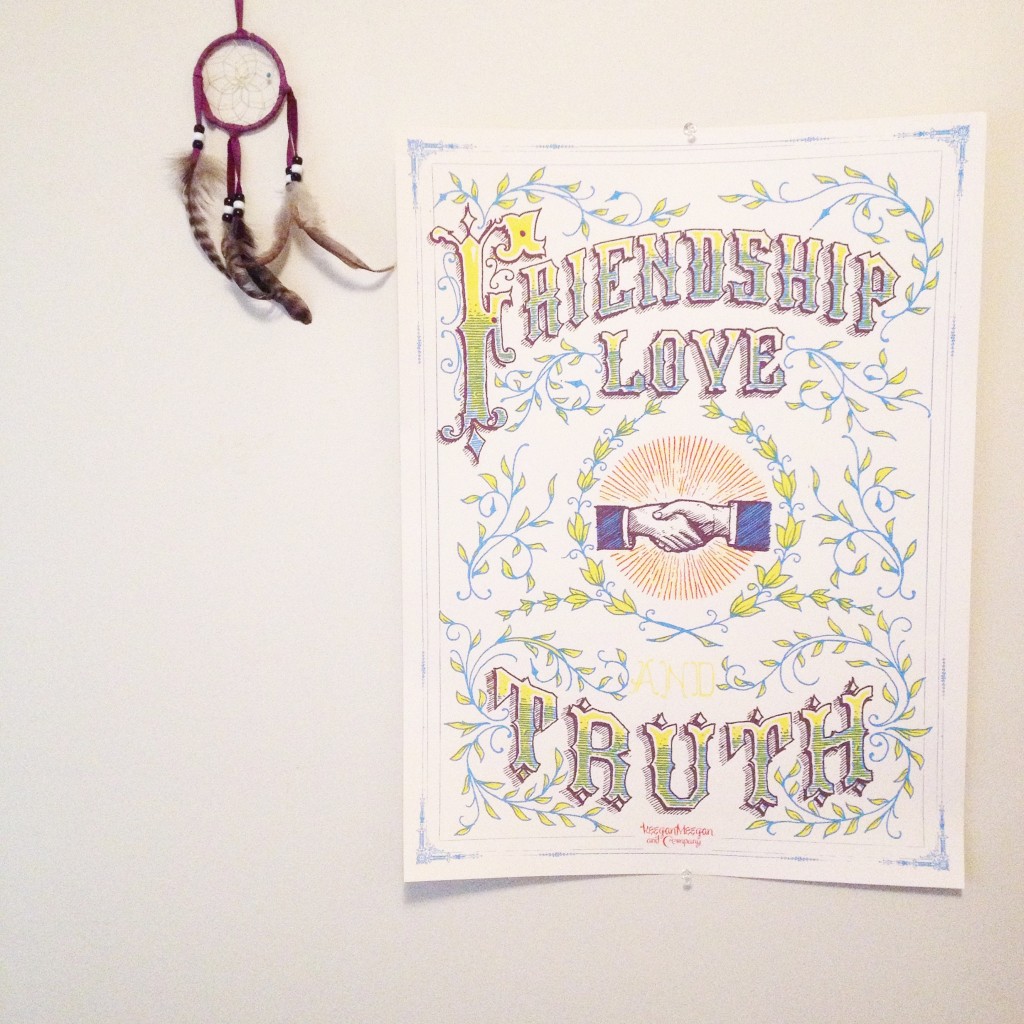 I had so much fun, I got to hang out with friends, make new friends and just relax and enjoy after a very busy week! I cannot wait to finish up my design week video to share with you guys as well! Make sure you are subscribed to my Youtube Channel so you don't miss it!
Thank you for going along with me on my journey during Design Week. It really means a lot to me. I truly love sharing my experiences with others, as well as learning about everyone else's experiences. I really believe it is what forms relationships and builds community. This week I had the lucky opportunity to get a peek inside some of other designers and creatives minds, which really is a true treat.
Some main takeaways from the week:
Personal Passion Projects:
Be yourself.
Create from the heart.
Create for yourself.
Client Work:
Research the market in depth before you begin doing any concepts. Especially if you do value based pricing.
Get out and ask the users what they really want. Example: Just because a client asks you to do a tri-fold brochure, does not mean it is the right thing to design. Get out and ask the users if they even want a brochure, maybe what will satisfy them is something completely different.
The client is not always right. Educate your client!
I don't charge enough.
Do work YOU Want to do. You don't have to always say yes!
Being a creative: 
Just because someone doesn't like what you are doing, does not mean you should stop! Their opinion is not the end all be all!
Try to pay attention to what YOU like about design and work towards following that path.
Inspiration is everywhere. Look beyond design to find it!
I will see you guys in my coming video! I hope you have a great day – thanks again for reading!
– Jehn